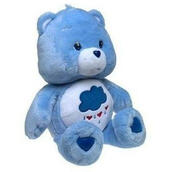 EREN
꩜
fairy/kit/buns/🦋/💫/xem minor. pan. nb. mex + indigenous + black.
twitter
@hyukasflwr
YES! hamilton, kpop, marvel, anime, mcyt, minecraft in general, roblox, genshin, nintendo games.
.
NO! the yts, the heteros, the moomoos, and v.i.ps.
.
fandoms
kpop anime hamilton mcyt
---
stan list
enhypen, txt, skz, nct, p1h, shinee, exo, monsta x, got7, iKON, astro, more + quackity, ranboo, wilbur, dream, george. tubbo, sapnap, karl

BYF i curse a lot, i have horrible takes, i tweet random stuff, i tweet/qrt/rt nsfw and dont tag it, i use slurs i can reclaim, i insult everybody. DNI -11/20+ (unless i follow first) yt, cishet, british, hwasa stan, solo stan (unless heechul solo), suju stan, techno, eret, a6d, tommy, schlatt stan, ___phobic, sexist, racist, anti my stans.
carrd made by @eggvines